Woodpeckers
Welcome to Woodpeckers' class!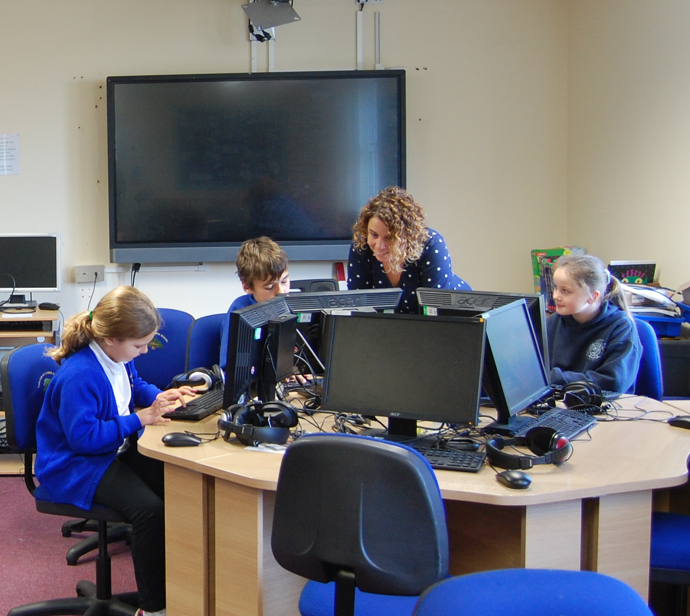 Woodpeckers have got loads of changes this year - we welcome Mrs Collier as a trainee teacher who will be mentored by Mrs Frost. They will share classroom duties. We also welcome Mrs Birch and Mrs McGrath who will be working some days in Woodpeckers along with Mrs Lam. Woodpeckers class is made up of 28 Year 3 and Year 4 children, who are always keen to learn new things. The photos on our Woodpecker page are of our experience day, where we turned the classroom into a trench and pretended we were soldiers in WW1. This experience has then enhanced our diary entry writing alongside our understanding of life in WW1.
As well as studying World War 1 we will also be learning about the Stone Age to Iron Age, Inspirational Africans, Where in the world, Settlements and changes and Africa. There is more detail about this on our long term plans. We will be developing our scientific enquiry skills through forces, light, electricity, animals including humans and living things and their habitats. We are also very lucky to have access to an onsite swimming pool, which as soon as weather permits we use as much as we can and are developing our forest school.
PE:
Woodpeckers have PE on a Monday and Friday and are expected to come into school dressed in their PE kit. Both of these sessions are taught by PE specialists.
Reading:
We encourage Woodpeckers' to read at least two books every half term to further our love of reading and broaden our vocabulary. Your child's reading level is decided through our accelerated reader programme, these books are the books they need to read when reading to an adult. We also take regular trips to our well-stocked library to further enhance their love for reading where they can select any age appropriate book. If you would like your child to read a certain book in class, can you please check that it is within their banded area (which can be found in their reading record) and then they will be able to take a book quiz once they finish. We assess these levels every half term.
Homework:
The weekly homework focuses on fundamental Year 3/4 skills and promotes independence – allowing them to apply their learning outside of the classroom. The expectation is that this is completed every week. They need to practise their times tables on TTRS, complete their spelling homework and read daily. They will also have either a Maths or English piece of work once a week which will be based upon learning that they have already done in class.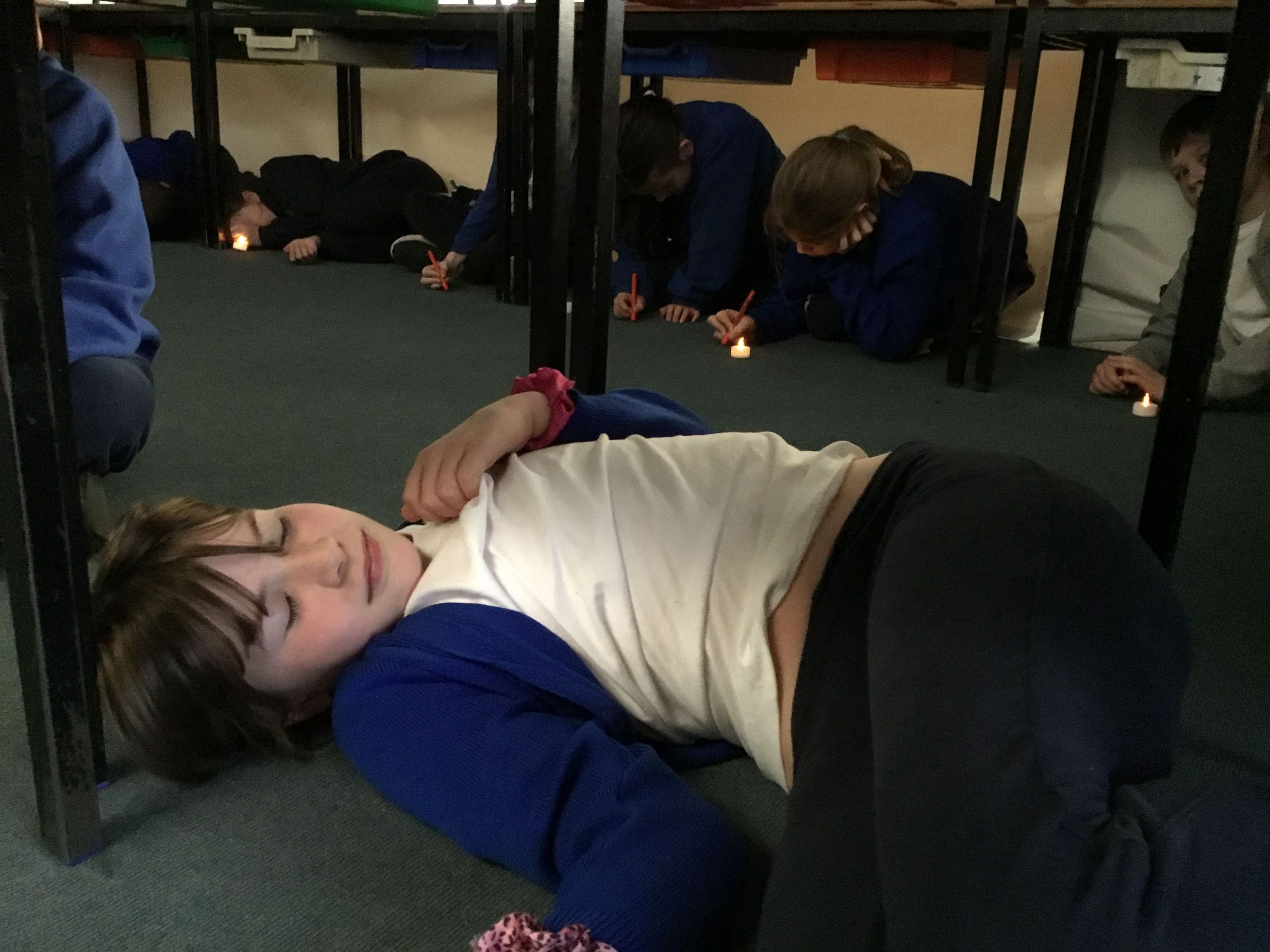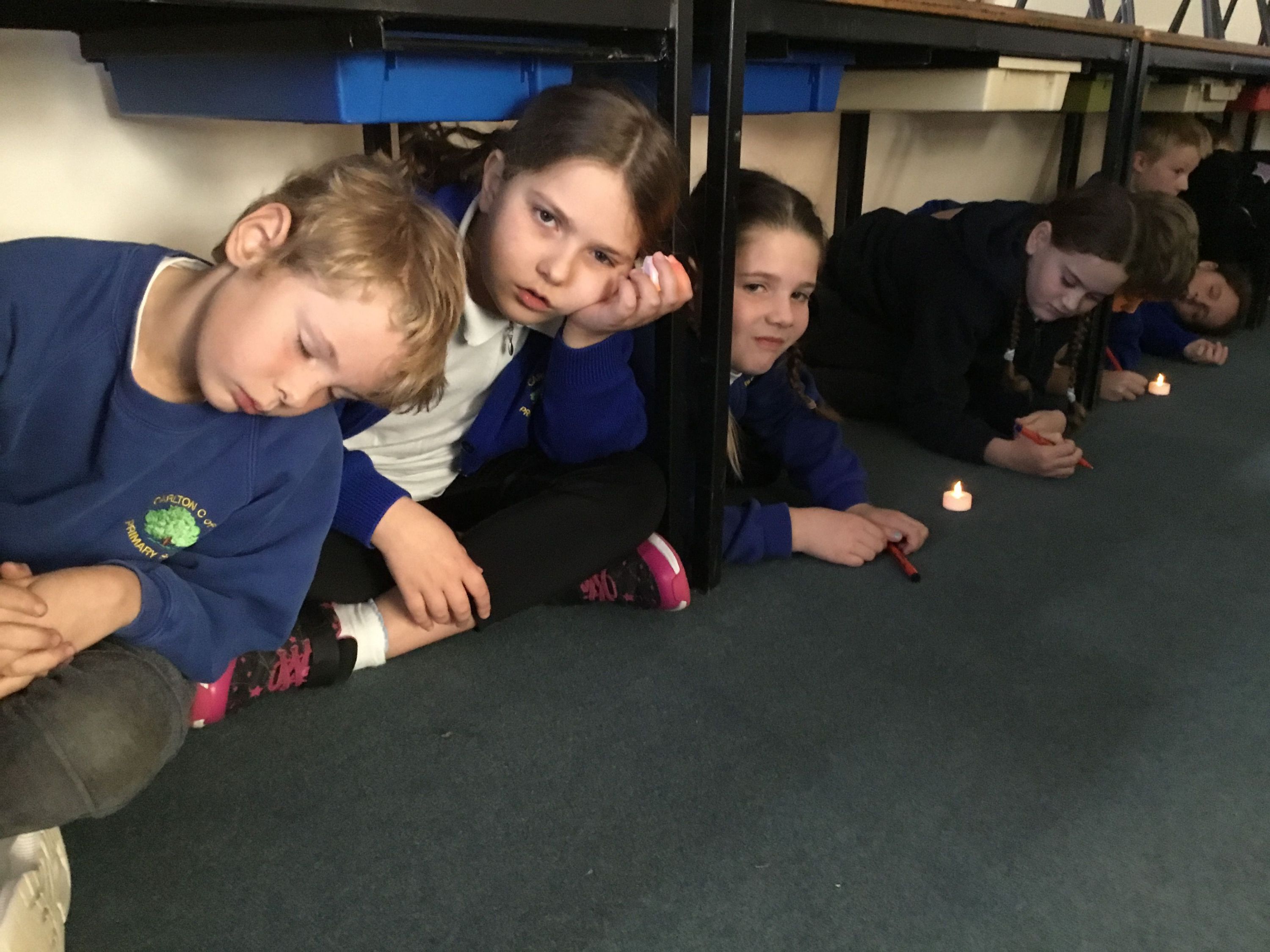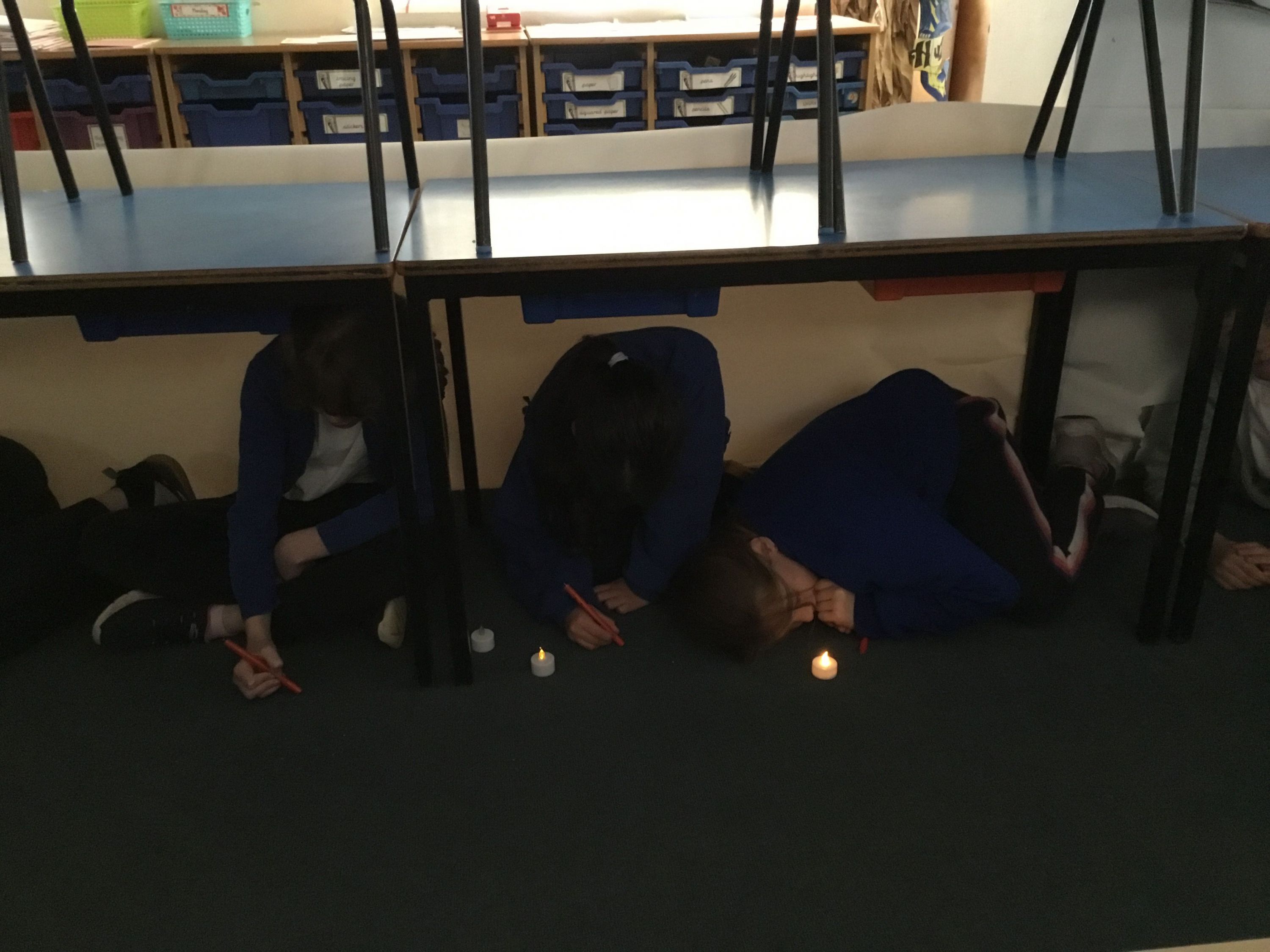 Life in the Trenches- Experience session linking our History topic to our diary writing in English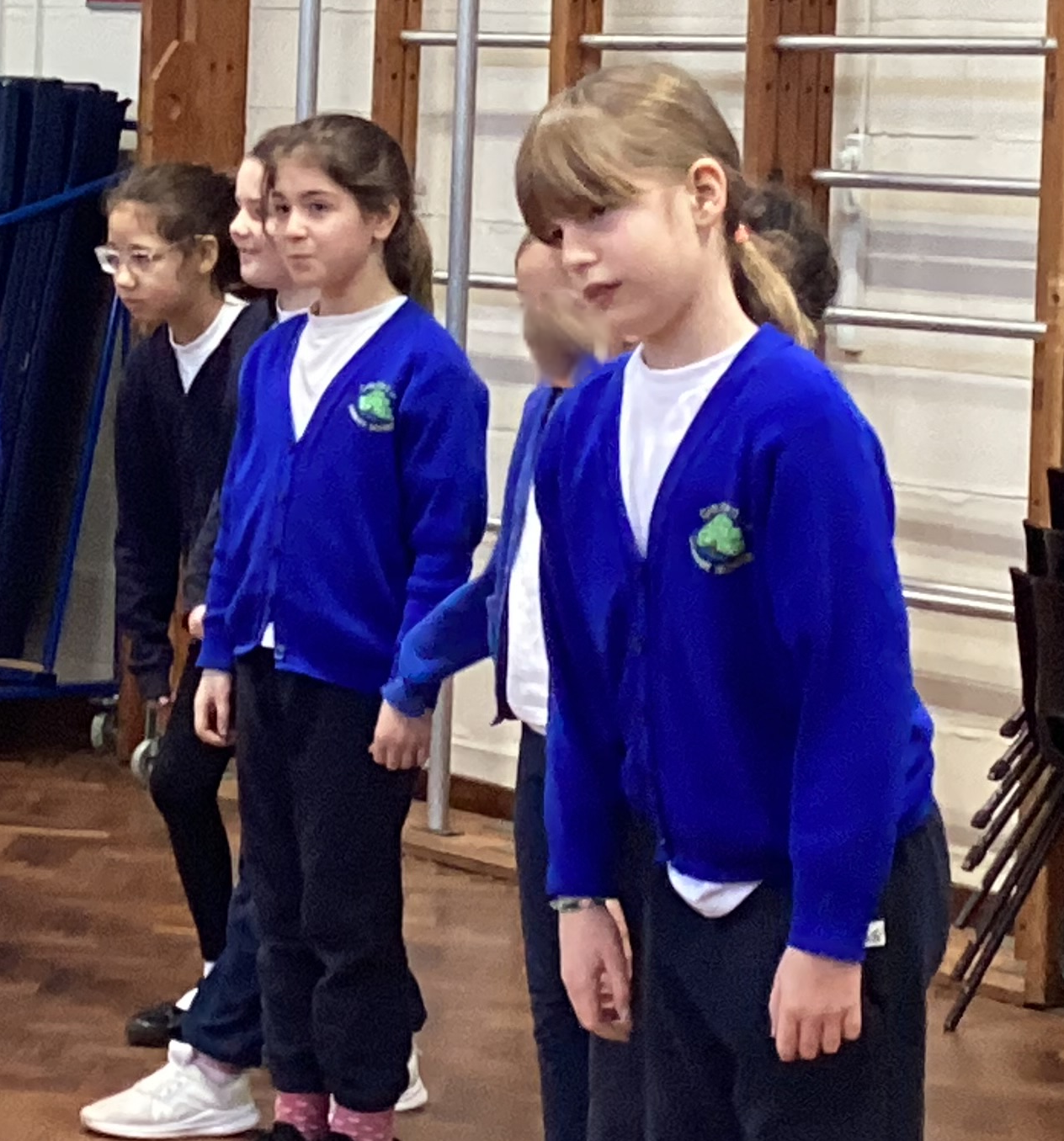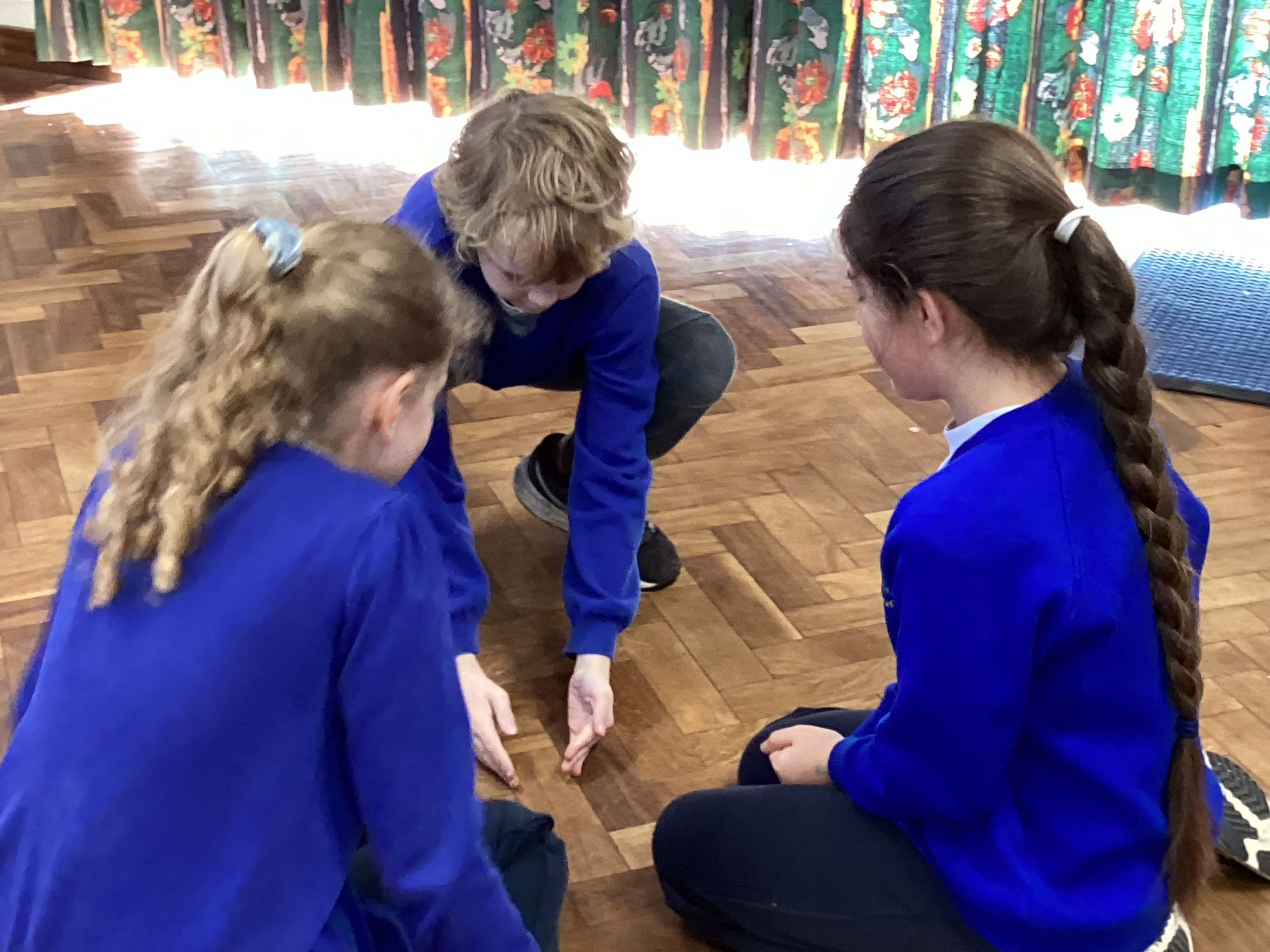 Stone Age Boy- Another experience session linking our History to our class story and narrative writing.